Breaking news, according to at least 3 other people who aren't currently blocked by him on Twitter, @johnmu recently said something that was relevant to SEO. We're eventually going to go to his twitter and account and read what that thing was, but first we need to beat all the other SEOs to the punch and post our analysis of that thing @johnmu said.
WTFSEO In-Depth Analysis:
John's recent tweet changes EVERYTHING about what we thought we knew about SEO. This new thing is the #1 most important thing you can do right now for SEO. It's most likely tied in somehow with Rankbrain, and proves the importance of EAT. In fact, now that he said it, we can clearly see the impact of whatever this thing he mentioned illustrated in this google trends graph.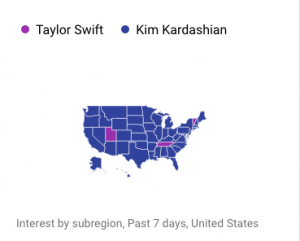 [Whoops, sorry wrong graph. That was from my personal blog post – editor]
This graph:

Related: We're still running our correlation study of this new tweet with cheese sales to find out exactly how much they affect moz domain authority and rankbrain crawl budget after John's recent tweet about liking cheese. Stay tuned for the results.
Here at WTFSEO our goal is to continue to be the first to break timely news about things John says, so we're going to update this post to automatically show John's last tweet. This way, all we have to do is set the date of this post to always be today's date and we'll forever be the first one to analyze everything John says about SEO!