Ticket sales for the WTFSEO conference have been going so well that we've decided to extend the early bird pricing up to the start of the keynote today.  We only have 487 tickets available to purchase to what promises to be the best conference you'll ever be able to attend.
Our venue is the lovely 500 seat conference room of the hotel that offered us the best rate in town.  By buying a ticket you'll also be eligible for the special conference hotel room pricing of $10 above the regular nightly price,  which you're then obligated to buy, as that's why they gave the WTFSEO staff our free rooms.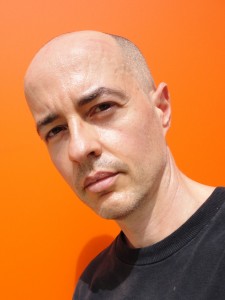 We'll be kicking off the conference with the newly scheduled* keynote presentation on "How to Sell  Marketing Books: By forcing conferences that want you to keynote to buy them from you and give them out for free after your keynote" by everyone's favorite marketing author.  Note: there will be free books for all attendees!  We expect the keynote to run over, but we'll still throw it open to questions directly after he finishes, despite this resulting in there being no time to make it to the next sessions, which start 3 minutes later on another floor in the conference center.
We have 6 tracks of complimentary topics, with the only sessions you actually want to see running concurrently in the morning, so you'll be forced to choose one of those, and will probably feel like you made the wrong decision.  Your conference ticket gets you access to our exclusive lunch buffet, where you'll be able to select one box of food for yourself. with a wide array of choices including Beef (substitute), Squid surprise, and level 3 Vegan.
The afternoon sessions will have you selecting something that sounds mildly interesting, only to barely touch on the topic that you were hoping to hear about.  However, leaving this session will give you a chance to spend some time in our expo hall, where you can grab swag while attempting to avoid any form of conversation or eye contact with the disinterested booth staff.
At the conclusion of the last session you'll be able to go looking for a member of the WTFSEO conference staff to ask them for a replacement ticket for the expo hall cocktail party.  This meet and greet style event (don't forget to register for it using your complimentary Owdy account) allows you to mingle with people that you already know, and ignore everyone else while having your free drink of no-name house wine.
The hashtag for the conference is the easy to remember #WTFSEOConferenceOnSEOSocialAndDigitalMarketingInGeneral2015 so make sure to use it.  There will be the prize of a RT for everyone who uses it in a positive tweet.
After the conference all attendees will have access to the presentations, which will mostly make no sense as the majority of our speakers mostly use images with no text on their powerpoint slides.
*The previously scheduled keynote by that guy from the search engine was cancelled after he'd read up on our conference series.