Last week we attended Pubcon, a conference that's 2nd only to WTFCon (which we've decided not to hold this year as our ad revenue wasn't good enough to be able to rent even a meeting room in a cheap motel in Detroit.   Anyway, we decided that in order to increase our Klout score we should get these easily egobaited excellent speakers some recognition, while doing very little work on our end.
So here it is, all the best speakers last week whose first names begin with either A, B or C.  If this goes well we'll milk this to death make it a continuing series, so look out for future posts – most likely in a slideshow format with 3 slides and 47 ads per speaker (Hey, we have to pay for WTFcon somehow, right?)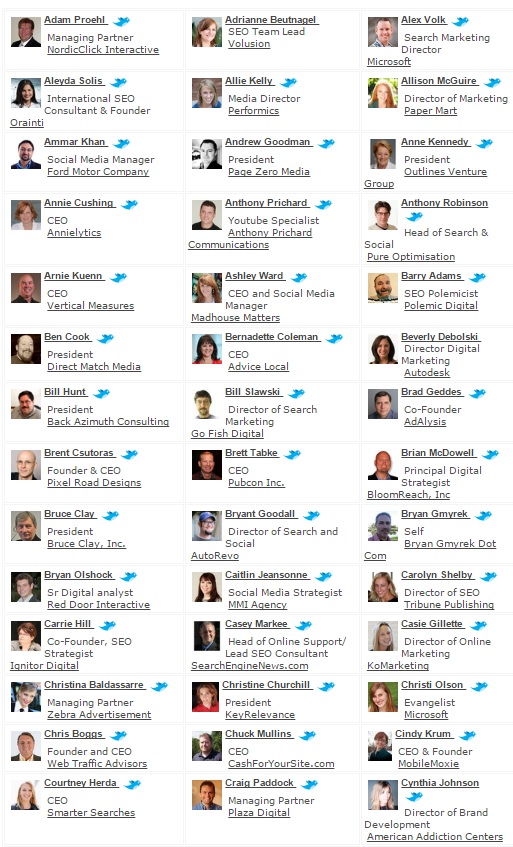 Are you one of our favorite speakers? If so, share this on twitter. If you're not listed, complain about it by sharing this on Facebook.