Here at WTFSEO, we've decided that the best way for us to get the message out about how awesome this site is, and how spectacularly in tune with the industry we are, is for us to hire an evangelist to spread our message.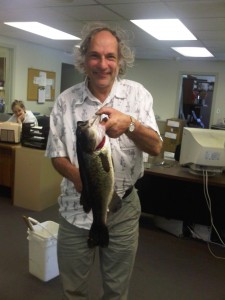 Now that's not technically true, this particular gentleman showed up in our offices last Tuesday, refused to leave, and declared himself to be our new Digital Messiah. Our CEO wasn't initially convinced, but after being shown a poorly drawn picture of a leopard in plaid pajamas playing the bagpipes, he understood that we were exceptionally lucky to have a visionary such as this on our payroll.  Someone who could be a muse not just for WTFSEO, but for the entire industry.
Dingy, for 'tis his name, has also changed the way we work and think around the office. Chairs have been replaced with bicycle seats on sticks (in some cases just with sticks), and tables replaced with dioramas of historical medical achievements, reenacted by stuffed hamsters.  Our office smells were not right for success, so we've had to install an intricate system that sprays a designer scent known as "Birmingham with hints of Popcorn" directly into every cubicle every 10 minutes.
Here at WTFSEO we're already hard at work implementing Dingy's paradigm shifting marketing plan (pictured above, in crayon) for our social network, Owdy. We can't wait to lean in to leverage his synergistic futurescapes, and to bask in the glow of his brain farts.  In fact for the next week, Dingy will be in charge of all of our external social accounts, so you'd better be following us on Twitter and the rest, in order to gain insights from his munificent wisdom.
If you're still in doubt as to what a visionary Dingy is, we are willing to pay to have him fly to your conference / office / event, at our expense, where he'll say nothing about WTFSEO, nor will he say anything that appears to make sense, unless you're into interpreting Nostradamus' quatrains.  If he gives you one of his visionary drawings, you should hold onto that, as that will highlight the way that your company should move forward, or in some cases sideways.  You'll find yourself yelling "I love it, I love it, I love it" and declaring it to be the perfect metaphor for something or other.