So here we are, at that time of the year, when thoughts turn to who you're going to make out with in the closet at the office party (sorry ladies, Dingy's already spoken for), and whether you can really fake your way through the police checkpoint on the way home.
We here at WTFSEO believe that we should be doing as little work as possible around this time of year, however,  when the boss asked for a post to make it seem like we care about  the UV drones you at this time of year I unfortunately had to actually write something.
So how to give such a present to all the WTFSEOers? Obviously it has to be a virtual present as I have zero budget, creative commons (still no budget), yet it also has to be branded so that the boss will be happy, it should be non-denominational so as not to offend (we're all about not offending here at WTFSEO, as you can see when you check out our core values), and should contain cats because #internet.  Based on all that criteria… here it is.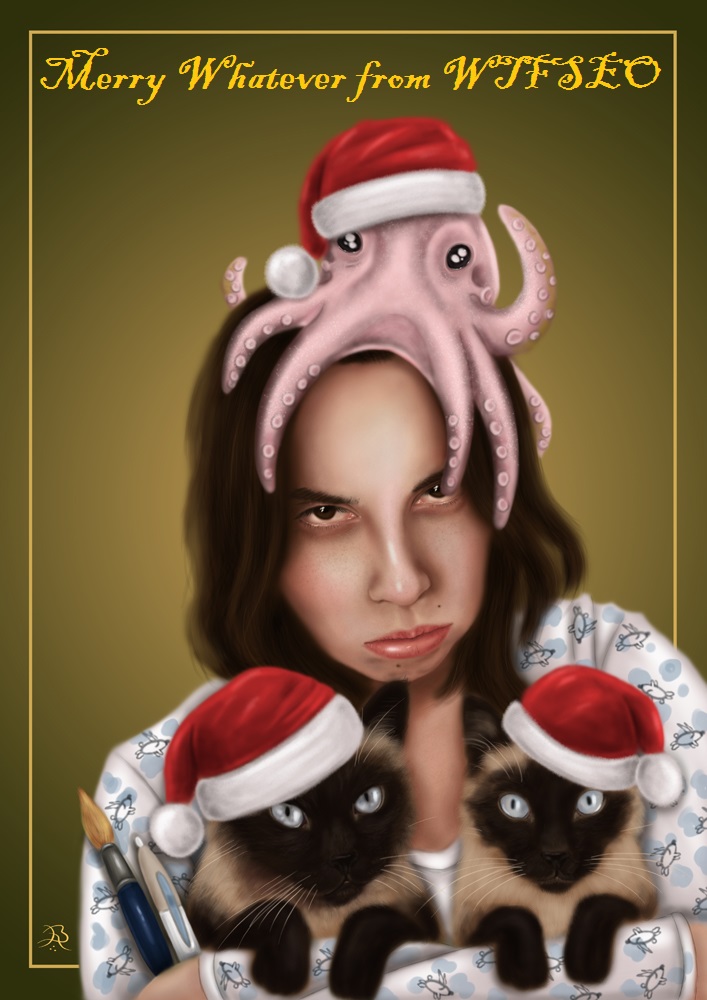 Original picture by nuindaeiel