Remember that song "Things That Make You Go Hmmm…" Hmm? Well, on Twitter, it's huge news when the on-leave-but-won't-leave-Google guy Matt Cutts goes "uhhhh….."
Need proof? Get ready for something amazing: these 10 utterly unbelievable examples of people Cutts tweeted "uhhhh….." to! On Twitter! You won't believe numbers 1 through 10!! I still can't!
---
1. Taylor Swift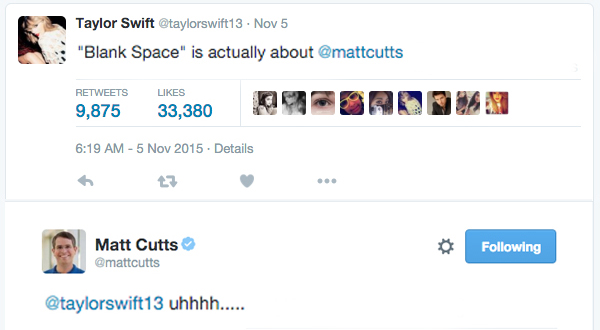 Oooh, Matt's in trouble, trouble, trouble! Taylor Swift might never ever ever teach us anything valuable about SEO, but it seems this is one love story that left some teardrops on her guitar.
---
2. Ben Carson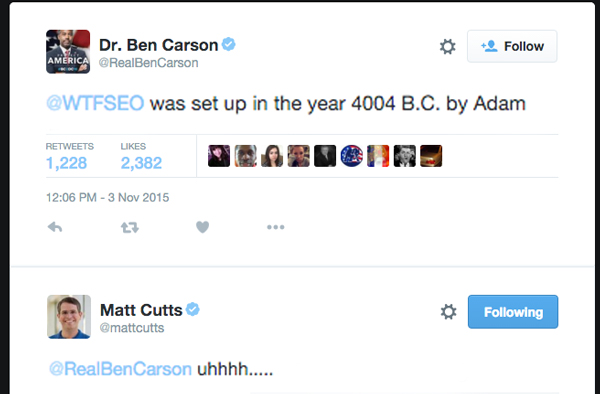 Republican presidential candidate Ben Carson may be fading fast in the polls, but not in our hearts. Apparently our other suggestions for Dr. Carson wouldn't fit on Twitter?
---
3. Pope Francis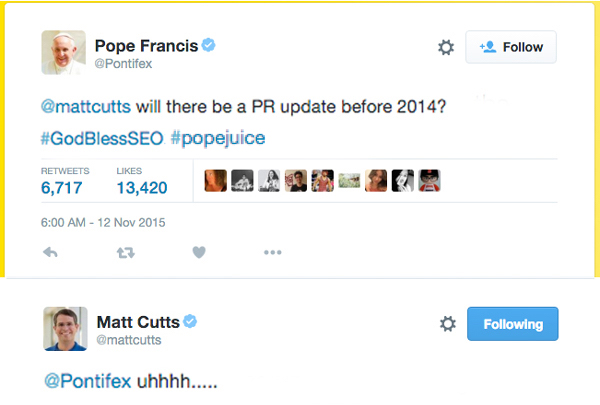 Is that PR for Page Rank or Pope Rank? Google's algorithm surely isn't infallible, but no doubt you remember this fun Google fact: that Page Rank, a.k.a., Green Fairy Dust, was so called because the lead developer on the project was Cassandra Fairy-Dust?
---
4. Justin Bieber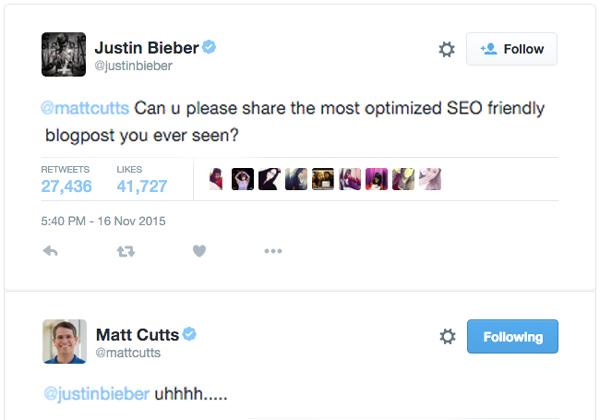 Unbeliebable! Hey Justin, check out this incredible SEO post (it's the only one you really need to read)!
---
5. Donald Trump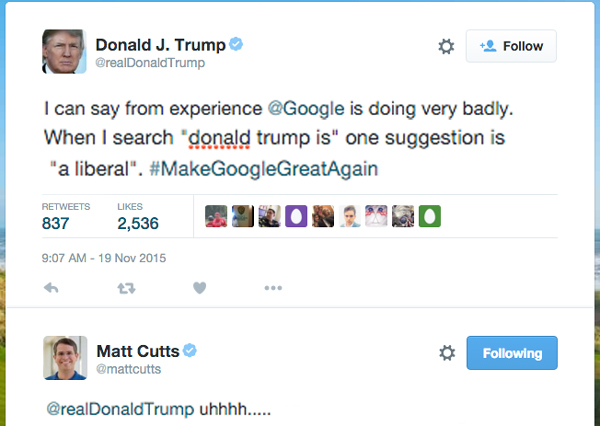 Mr. Trump may not be a friend to Mexicans, Muslims, women, liberals, the Chinese, the mainstream media, unions, Democrats, most Republicans, poor people… where was I going with this?? Well apparently SEOs aren't the only ones bitching about Google's search results!
---
6. Barack Obama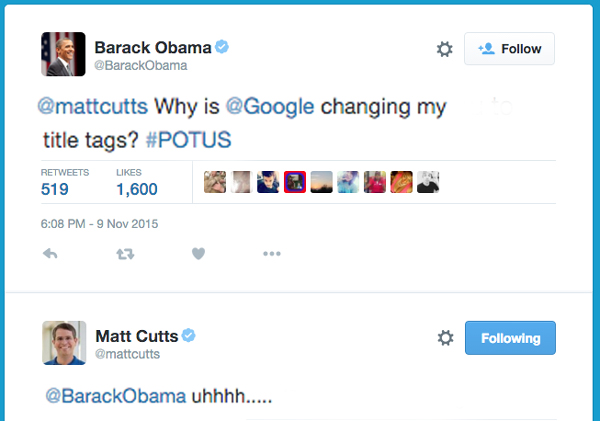 President Obama drops the biggest Google bomb ever, essentially calling the search giant's abuse of title tags a miserable failure. Speaking of title tags, when's the next Google Falcon Update coming?
---
7. Katy Perry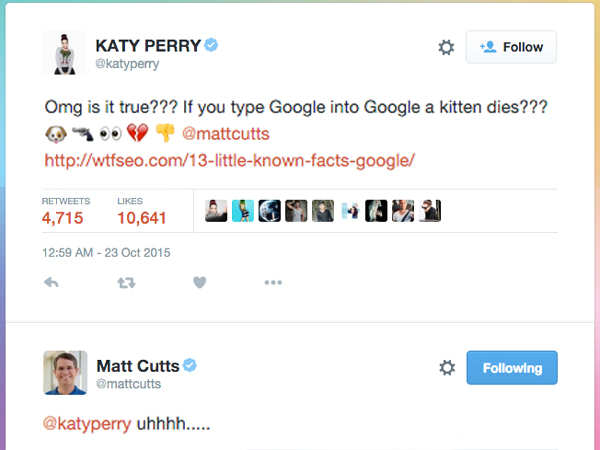 Sup, Katy? So you've read our post on 13 little known Google facts*. Want to Netflix and chillllllll??
---
8. Rihanna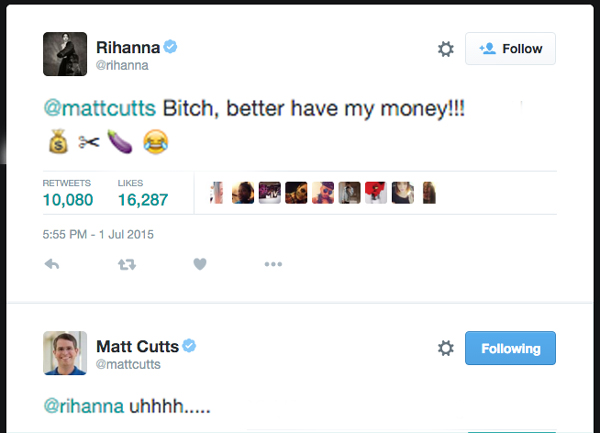 Whoa, Rihanna is hardcore! I think she's threatening to give Cutts a "manual penalty" of some sort with a pair of scissors?
---
9. Lady Gaga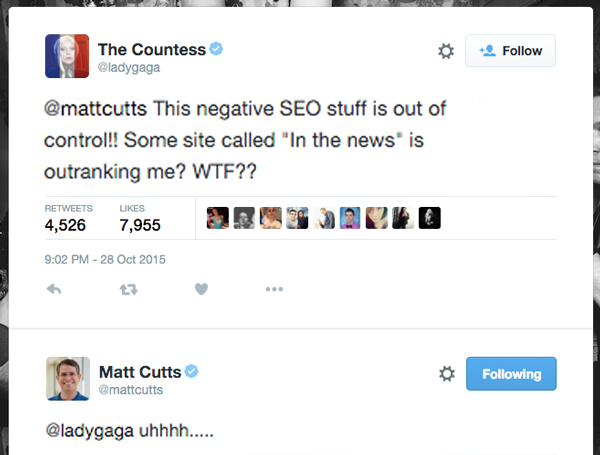 Hold on… Is she talking about Google's News box? Is she saying Google is using black hat SEO to outrank her website? This is why Google denies negative SEO exists – because they're engaging in it to push their own websites above everyone else's. Gary Illyes wore a black shirt and hat! Think about it!!!
---
10. Ke$ha
Nearly everything that comes out KeSha's mouth is inspirational for SEOs. So should we be surprised that at least one thing that the Queen of Whore-Pop has written is equally inspirational? Yes. And if that day ever comes, I'm sure we all will be QUITE surprised.
Cover picture by Michael Dorausch